---

Not only do I do art and graphic design, but I am also a tutor, programmer, and performer. I have performed in the improv group Joke Zero at The Playground, at the IO, in the CIF, and in the CIT. I have performed independently at Second City in the show Jam Sandwich.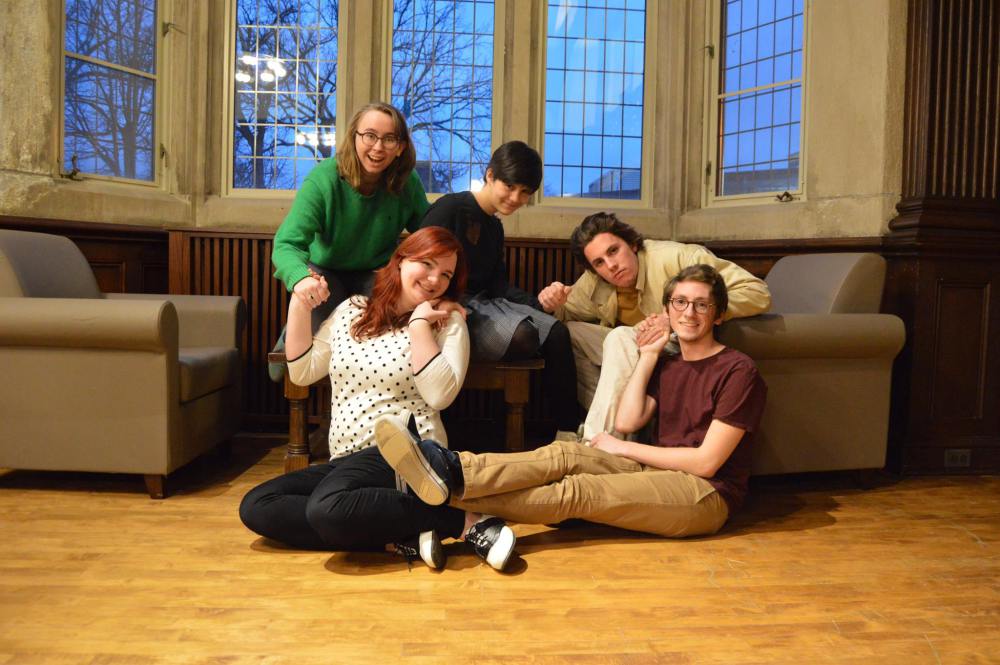 My group, sharing the love.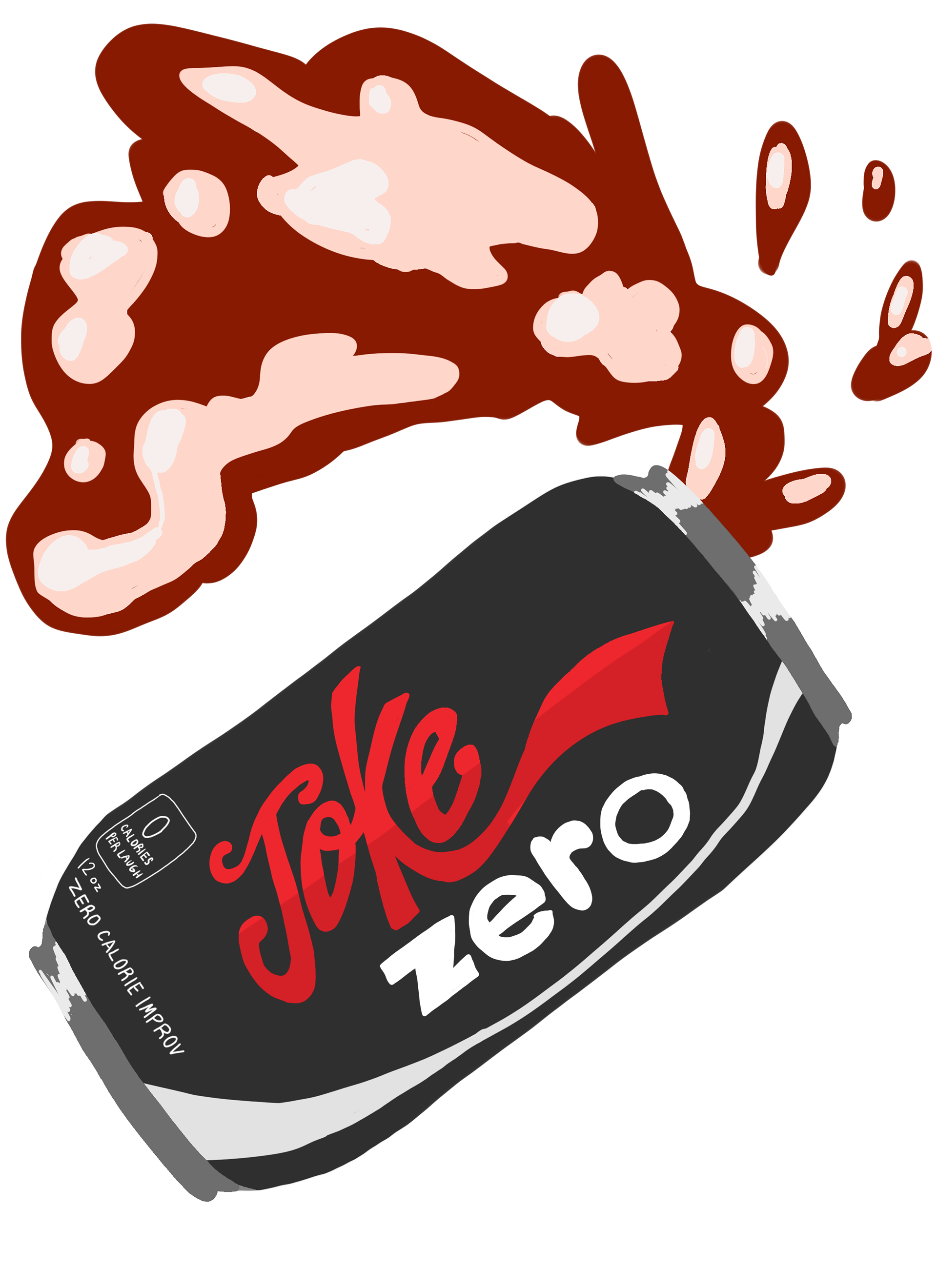 A t-shirt design I made for Joke Zero.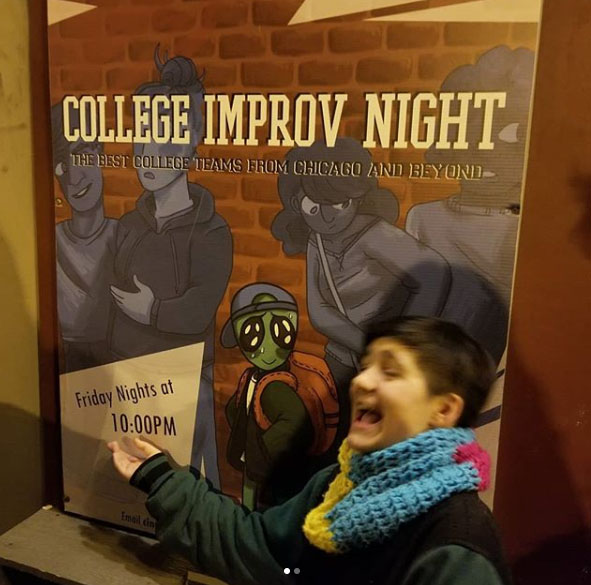 Me and the poster I was commissioned to do for College Improv Night at the Playground theater.
back home